Termet SPIRO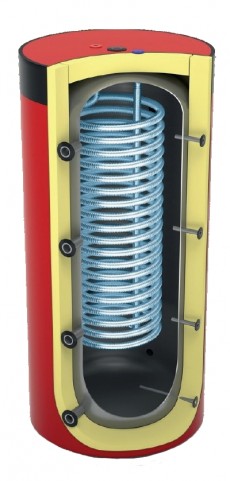 300l Termet Spiro water tank with corrugated stainless steel coil with

high hot water output. It is certified for drinking water, so it can be classified as hygienic and user-friendly.
it is dedicated to cooperation with heat pumps and gas boilers.

durability due to the execution of the hot water coil made of AISI 316L steel

insulation made of polyurethane foam

aesthetic casing made of skay fabric
| | |
| --- | --- |
| Parameters | Value |
The manufacturer reserves the right to change the device's structure which do not have a significant impact on functional and technical characteristics of a product.